Again this year, Middleton Six Sons Farm has hay for sale! Near the end of May, we'll be ready to load you up or deliver (Monday through Saturday) Alfalfa in bales, Alfalfa Grass bundles and Teff Hay are available. Big bales are available if you prefer them.
As always, we guarantee the quality of our hay. If it's not acceptable, you can return it and we'll replace it. Call 509.547.5668 for more information!
Every autumn, along about harvest time, Middleton Six Sons Farm hosts a fall festival geared to families – and especially to kids! For nearly a month, the big cornfield maze is open, the hayrides are rolling and kids can pick their favorite pumpkin right out of the field.
Autumn-themed home décor is available – as are food, campfires and smores. To learn more, check out the Middleton Six Sons Farms Fall Festival website!
Asparagus Festival is the kick-off to Agricultural Season in the Columbia Basin. This festival is a celebration of the first of many fruits and vegetables harvested in the Basin..
Asparagus is known as the King of Vegetables and some of the best asparagus in the world is grown in our region. 
Our Asparagus Fest and Brews is a celebration of the spring harvest. It includes field tours, live music, great food, and activities for the whole family. It is on May 21 from 4p-10p. Buy your tickets here. 
The Middletons have a tradition of farming. Bill and Cinda's grandparents and parents were farmers in California and Nebraska before moving to North Pasco to farm in the "blocks."
In 1974, after trying his hand at other careers, Bill decided that it was time to continue the family tradition. The only problem was that all he had was $100 and a pickup. With drive, determination, and the knowledge from generations before, he began to thrive.
Bill married Cinda in 1976, and together they took up farming. In 1979 they purchased a patch of hilly sagebrush and developed it into a farm producing asparagus, hay, corn, wheat, alfalfa seed and green peas. Over the years the farm was expanded to 840 owned acres and 1700 rented acres.
They consider their greatest blessing to be their family: six sons, six daughters-in-law and thirteen grandchildren. The farming tradition continues into yet another generation: son Keith has his own farm in Central Oregon and sons Matt, Scott, and Mark farm with Bill and Cinda.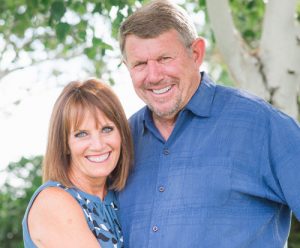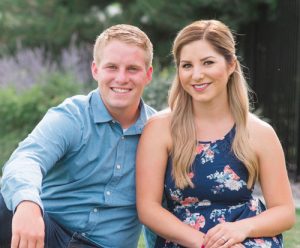 Scott and Angie Middleton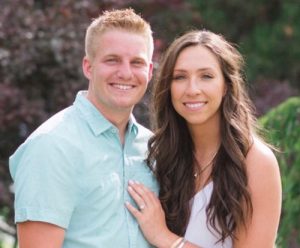 Matt and Hayley Middleton
Mark and Rachel Middleton